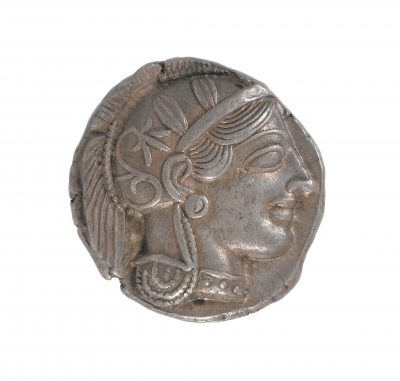 Greek coin specialist Evi Markou: 'The Athenian tetradrachm, depicted here, is one of the most famous coins in the ancient world. The helmeted head of the goddess Athena on one side and the owl, the emblem of this goddess of wisdom, on the other, shown on your screen now, immediately identify this as a coin of Athens, the most powerful Greek city state for most of the fifth century BCE.'
Much of Athens' power rested on the superiority of her fleet, which was financed by the abundant silver mines at Laurion in the south of her territories, mines that provided the raw material for coins like this.
Athena's head is archaic in style – see how her eyes are depicted as if seen from the front while her head is in profile. But although her appearance became less stylised over time, the combination of goddess and owl remained a constant in Athenian coinage for five centuries, and the pair travelled far together.
Here's Evi Markou: 'Such coins have been found in sites all over the Greek world, and they even reached areas such as India, and these coins inspired imitations all over the Greek world, some of them made out of good silver, some of them being plated.'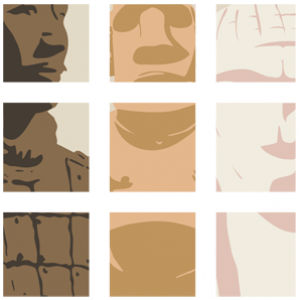 The transcription of the audio file for this stop was enabled by the AHRC funded crowd-sourcing platform MicroPasts. The below generously gave their time to transcribe the file.
T May, Nina, Jennifer Palling, Adi Levin and Lorna Keddie