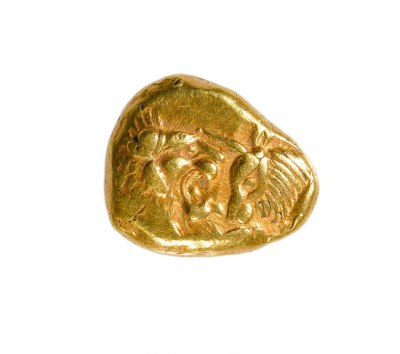 Greek coin specialist Evi Markou:
'According to the historian Herodotus, Lydians were the first people to issue money in the ancient world, and this coin is important because it's one of the first gold coins issued by the kings of Lydia in between 561 and 545 BCE.'
One side of the coin, which you can see on your screen, is undecorated, but for two punch marks produced when the metal was driven into an engraved die to produce a design on the other side.
Here we see the confronting foreparts of a lion and bull, symbols of power in the ancient world. Indeed, coins like this have been associated with a very influential and wealthy ruler.
Here's Evi Markou again:
'It is supposed to be one of the king Croesus, who is well known today for being really rich in antiquity, but it's true that we really can't date, precisely, this coin. It might have been struck by other kings of Lydia but it is placed in the time of the reign of Croesus and his successors.'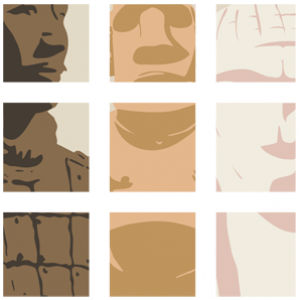 The transcription of the audio file for this stop was enabled by the AHRC funded crowd-sourcing platform MicroPasts. The below generously gave their time to transcribe the file.
Chris Gibbon, Nina, Adi Levin, T May, Jennifer Palling and Athena