Christian Ernst Bernhard Morgenstern
Nationality: German
1805 - 1867
Born the son of a portrait painter and miniaturist, Morgenstern trained as an apprentice in a graphic workshop that catered to the tourist industry's desire for panoramic prints. His journeys led him through Germany; Russia; Norway; Italy; and Denmark, where he studied at the Royal Danish Academy of Fine Arts in Copenhagen. In 1842, he became a member of the Academy in Munich and settled there permanently, meeting, among others, Frederik Rohde. Highly regarded in his lifetime, he is considered one of the pioneers of realism in 19th-century German painting.
Place of Birth: Hamburg
Place of Death: Munich
Text written and researched by Michelle Bird National Gallery of Art, Washington DC.
Associated paintings in this exhibition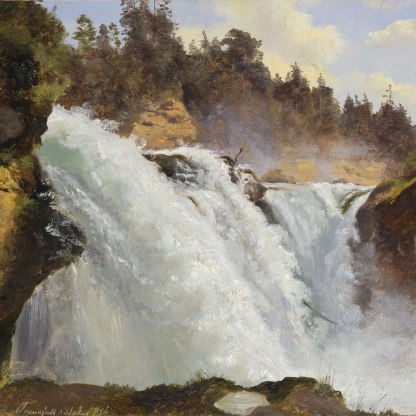 Christian Ernst Bernhard Morgenstern
Fondation Custodia
Other artists that may interest you
Sign up to our emails
Be the first to hear about our news, exhibitions, events and more…
Sign up