Nationality: Danish
1809 - 1862
A painter of the Danish Golden Age, Sødring studied at the Royal Danish Academy of Fine Arts, Copenhagen, in 1825, making his debut at the Charlottenborg Spring Exhibition in 1828 and regularly exhibiting thereafter (1828–1836, 1838–1840, 1842–1847, and 1858). He traveled to Norway, Sweden, and Germany between 1829 and 1843, also spending time in Munich and Paris. While his early work shows an admiration for Johan Christian Clausen Dahl, fellow landscape artist Christen Købke, with whom he shared a studio, would ultimately have a greater influence on him. Benefitting from a substantial dowry from his marriage, he was able to establish a scholarship at the Academy in Copenhagen, as well as a fund for artists' widows.
Place of Birth: Aalborg
Place of Death: Hellerup
Text written and researched by Michelle Bird National Gallery of Art, Washington DC.
Associated paintings in this exhibition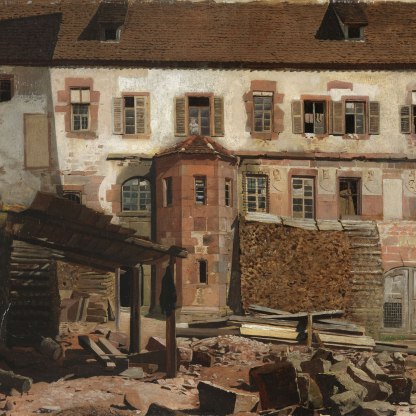 Frederik Sødring
Fondation Custodia
Other artists that may interest you
Sign up to our emails
Be the first to hear about our news, exhibitions, events and more…
Sign up