Nationality: French
1812 - 1895
After completing his studies in his hometown of Lyon, Dumas entered the studio of Jean-Auguste-Dominique Ingres at the École des Beaux-Arts, Paris, in 1834. In 1838, he joined Ingres in Rome and spent the next 16 years teaching art, copying Renaissance masterpieces, and submitting works to the Paris Salon. He returned to Paris and eventually to Lyon, where he was appointed director of the city's École des Beaux-Arts in 1878.
Place of Birth: Lyon
Place of Death: Lyon
Text written and researched by Michelle Bird National Gallery of Art, Washington DC.
Associated paintings in this exhibition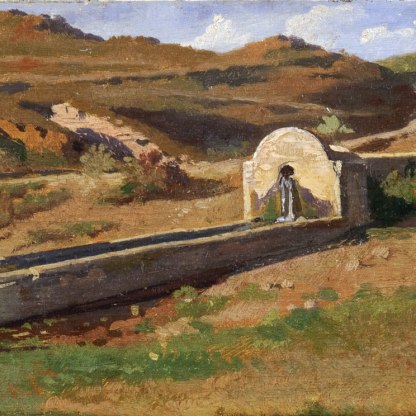 Michel Dumas
Private collection
Other artists that may interest you
Sign up to our emails
Be the first to hear about our news, exhibitions, events and more…
Sign up