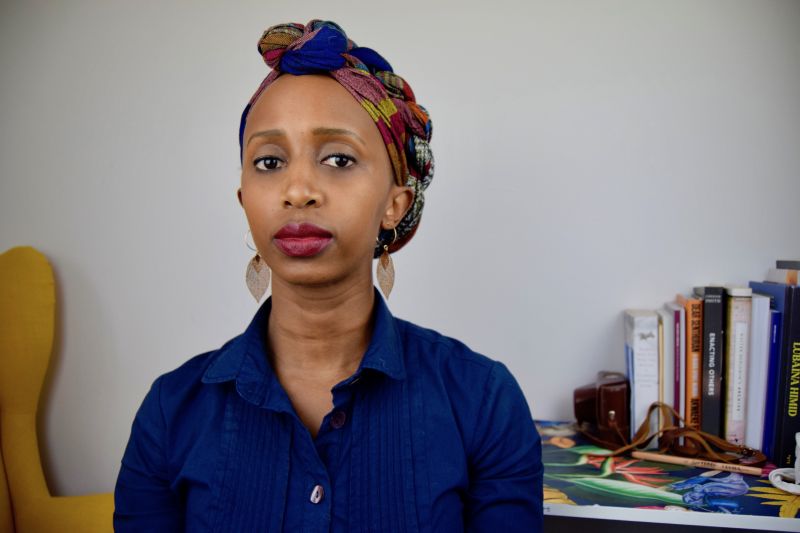 Exhibition Project Curator, Legacies of Enslavement
Wanja Kimani is Exhibition Project Curator for 'Cambridge and Slavery: Power | People | Resistance'. She was previously Research Associate at Newcastle University on the 'Art and Work in East Africa: New Engagements in Art Curating' project. Prior to this, she was co-founder of Guzo Art Projects and worked on international exhibitions and art fairs with a number of artists based in East Africa including Ephrem Solomon, Osborne Macharia and Robel Temesgen.
Her curatorial practice is informed by her artistic practice, which encompasses performance, film, text and textiles. In 2021, she was commissioned by the Women's Art Collection, University of Cambridge, to respond to their exhibition 'Maud Sulter: The Centre of the Frame'. She created a film and publication, Tongues, which explored fairytales, language and black girlhood. In her current body of work, she is playing with words, landscape, and embroidery. This year, she is one of the artists to represent Kenya at the 59th Venice Biennale.
Her research interests lie in the intersection of art, evolutionary ecology and the politics of gender and sexuality. She has published articles on contemporary art in East Africa and is currently a PhD candidate in Fine Art at Chelsea College of Arts, UAL.
Researchers with similar profiles
Updates about future exhibitions and displays, family activities, virtual events & news. You'll be the first to know...