Christoffer Wilhelm Eckersberg
Nationality: Danish
1783 - 1853
As a child, Eckersberg sketched in the countryside, which led to an apprenticeship and training at the Royal Danish Academy of Fine Arts, Copenhagen; he then continued under the direction of Jacques-Louis David in Paris. In June 1813, he traveled to Rome, where he became part of a group of international artists engaged in open-air painting. In 1816, he returned to the Academy in Copenhagen, first as professor and later director. He is often referred to as the father of the Golden Age of Danish painting during the first half of the 19th century.
Place of Birth: Blaakrog, Denmark
Place of Death: Copenhagen
Text written and researched by Michelle Bird National Gallery of Art, Washington DC.
Associated paintings in this exhibition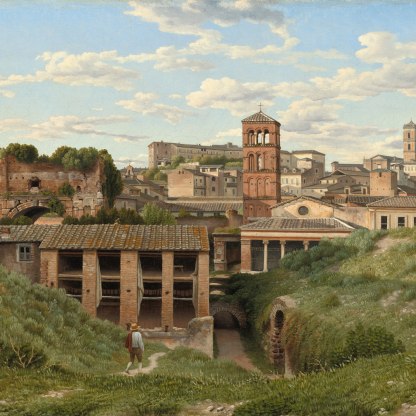 Christoffer Wilhelm Eckersberg
National Gallery of Art, Washington, D.C.
Other artists that may interest you
Updates about future exhibitions and displays, family activities, virtual events & news. You'll be the first to know...