Nationality: Danish
1819 - 1903
Kyhn trained under Christoffer Wilhelm Eckersberg and Johan Ludwig Lund at the Royal Danish Academy of Fine Arts in 1836 and is best known as a landscape painter and etcher. Primarily concerned with representing the Danish landscape, and particularly fond of the peaceful countryside of Zealand and mid-Jutland, Kyhn painted many romanticized views of his native land. He traveled to Italy in 1850, but his paintings of foreign sites are relatively rare. He taught at both the School of Drawing and the School of Painting at the Academy in Copenhagen and opened the School for Drawing and Applied Art for Women at a time when women were not allowed access to the Academy.
Place of Birth: Copenhagen
Place of Death: Copenhagen
Text written and researched by Amy Marquis Fitzwilliam Museum, University of Cambridge.
Associated paintings in this exhibition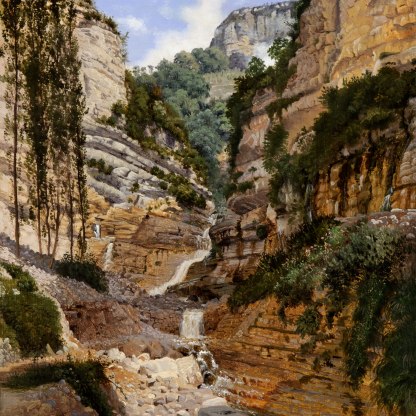 Vilhelm Kyhn
Private collection
Other artists that may interest you
Sign up to our emails
Be the first to hear about our news, exhibitions, events and more…
Sign up