Pierre-Henri de Valenciennes
Nationality: French
1750 - 1819
After returning from his Italian sojourns (1769, 1777–1781 and 1782–1785), Valenciennes was made a member of the Academy in 1787; opened his own studio; was named professor of perspective at the École des Beaux-Arts, Paris, in 1812; and was responsible for creating the Prix de Rome for historical landscape painting in 1816. An encounter with marine painter Claude-Joseph Vernet is thought to have transformed his approach to landscape painting. Published in 1799/1800, his influential treatise on landscape, which emphasized direct observation from nature, is considered a cornerstone of modern landscape painting.
Place of Birth: Toulouse
Place of Death: Paris
Text written and researched by Michelle Bird National Gallery of Art, Washington DC.
Associated paintings in this exhibition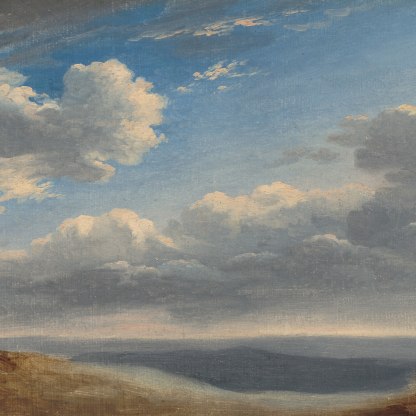 Pierre-Henri de Valenciennes
National Gallery of Art, Washington, D.C.
Other artists that may interest you
Sign up to our emails
Be the first to hear about our news, exhibitions, events and more…
Sign up