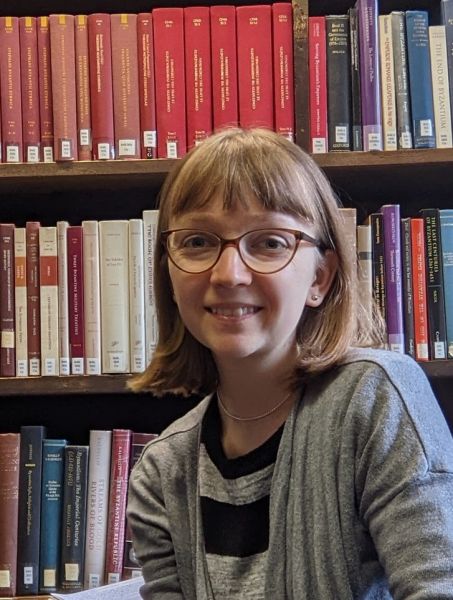 PhD Student
Kate graduated with a BA in History of Art from the University of Warwick in 2014, and completed a Postgraduate Diploma in Conservation of Easel Paintings (now an MA) at the Courtauld Institute of Art in 2018. From 2018-2020 she was a paintings conservation intern at the Hamilton Kerr Institute (HKI), where her projects included the conservation of group of fifteenth-century rood screen fragments and research into the pigments and techniques of medieval church polychromy in East Anglia. She was subsequently involved in a project cataloguing and organising the HKI's collections of paint samples. In 2021 Kate began an AHRC OOC-DTP doctorate in History of Art at the University of Oxford in partnership with the HKI. Kate's thesis is a study of how colour and materials shaped the devotional experience of late medieval parishioners in England, using the information contained in archived paint samples. She is supervised by Professor Gervase Rosser (University of Oxford) and Dr Lucy Wrapson (HKI).
Researchers with similar profiles
Updates about future exhibitions and displays, family activities, virtual events & news. You'll be the first to know...