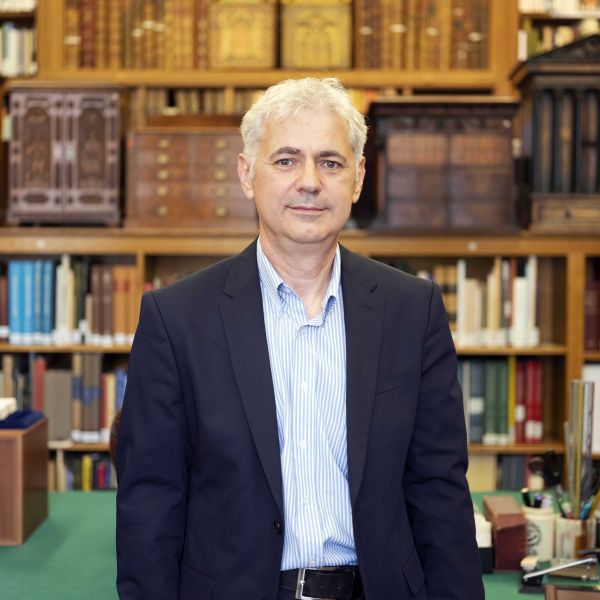 Keeper of Ancient Money
Adrian studied history at the University of Bucharest where he completed both an MA and a PhD in Ancient History. He held research and curatorial posts at the Romanian Academy's Institute of Archaeology, in Bucharest and the Portable Antiquities Scheme. In 2002 he joined the Department of Coins & Medals at the Fitzwilliam Museum where is now Keeper of Ancient Money.
His research interests include ancient coinages from the areas surrounding the Black Sea, with a particular focus on the mints of the western coast, coin production and circulation, and the analysis of coin finds. He is co-director of the Noviodunum Archaeological Project and a member of the teams publishing the coins found during excavations in the Greek and Roman cities of Histria and Tropaeum Traiani, Romania.
Adrian teaches numismatics to students of Classics, Archaeology and History at Cambridge University and the Institute of Archaeology, University College London.
He has curated numerous exhibitions and special displays and has written catalogues and scholarly articles, as well as contributing to a variety of books. His wide-ranging publications include works on ancient Greek, Roman, Byzantine and modern numismatics. He has also contributed to numerous archaeological reports from sites in many countries, including the UK.
Researchers with similar profiles
Sign up to our emails
Be the first to hear about our news, exhibitions, events and more…
Sign up