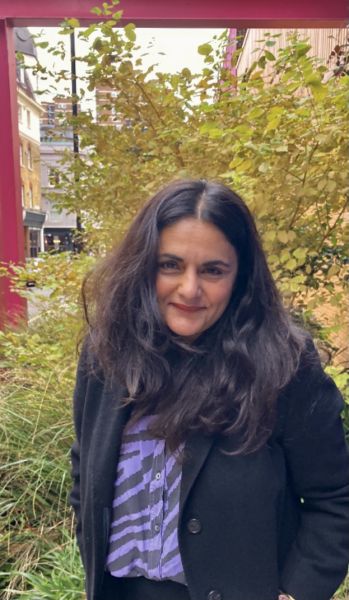 Senior Curator Contemporary & Modern Art (with Kettle's Yard)
Habda is the Senior Curator Contemporary & Modern Art (with Kettle's Yard), working across the Fitzwilliam Museum and Kettle's Yard to research new perspectives on the collections in their global contexts and identify new acquisitions to better represent the diversity of British art in the 20th and 21st centuries.
Her research interests include examining how the post-colonial complexities of genealogies and geographies challenge existing histories of British art to expand subject matter, ideas and media. She is also interested in the intersection of colonial legacy and the climate crisis, and the shifting definitions attached to the term 'global' in artistic practices.
Habda was appointed Senior Curator at Create London in 2019, and stepped up to interim Artistic Director in 2021. She was formerly part of the curatorial department at the Whitechapel Gallery and has taught on the MFA programmes at the Royal College of Art and Goldsmiths University as well as MA in Curating at the Whitechapel Gallery.
Her extensive experience of contemporary art has seen her commission new works and curate exhibitions with a wide range of artists including Lynette Yiadom-Boakye, Shezad Dawood, Michael Rakowitz, Eva Rothschild, Emma Smith and Veronica Ryan. She has supported emerging British artists to produce new works including Larry Achiampong, Appau Jnr Boakye-Yiadom, Navine G Khan-Dossos, Joy Labinjo and Abbas Zahedi. She has also written for and edited numerous publications, writing texts on artists such as Leonor Antunes, Elmgreen & Dragset and Michael Rakowitz, and has had writing published on her own diaspora experience. Rashid has mentored international artists as part of ACME Studios Residency Programme, sat on numerous selection panels and was a Trustee for PEER Gallery.
Researchers with similar profiles
Sign up to our emails
Be the first to hear about our news, exhibitions, events and more…
Sign up