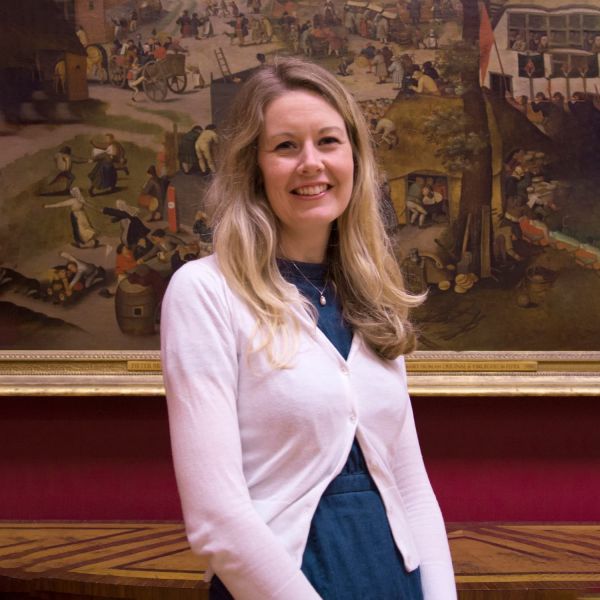 Curator Northern European Paintings & Drawings
Henrietta is the Curator Northern European Paintings & Drawings and has a special interest in 17th-century Dutch and Flemish paintings. She has recently curated the exhibitions Making Waves: Discovering seascapes through drawings and watercolours and Brueghel and his time: Landscape drawings from the Bruce Ingram bequest. She is a member of CODART, the international network for curators of Dutch and Flemish art.
Before joining the Fitzwilliam in September 2015, Henrietta was Curatorial Fellow at Dulwich Picture Gallery, London and Curatorial Trainee supported by the Art Fund at the National Gallery, London during which time she also worked at Manchester Art Gallery to research and redisplay their Dutch and Flemish collection. She is currently researching the Fitzwilliam Museum's exceptional collection of flower paintings and botanical drawings with a particular focus on the Dutch botanist and art collector Agnes Block (1629–1704). Hettie is also one of the organisers of Growing Networks, a series of international workshops of mid-career curators of works of art on paper, made possible with support from the Getty Foundation through its Paper Project initiative.
Henrietta received her History of Art BA (Hons) from the University of Nottingham and her History of Art MA from the University of Bristol.
Associated Research Projects
Researchers with similar profiles
Sign up to our emails
Be the first to hear about our news, exhibitions, events and more…
Sign up